International Fraud Prevention Conference 2020
Fighting Fraud through Technology & Collaboration
A multi-sectoral model to combat fraud
Fraud and economic crime is not only the last great unreduced business cost but it now poses one of the biggest challenges facing the global economy costing over €4 trillion annually, or the equivalent to the combined GDP of the UK and Italy. Following on the success of the inaugural International Fraud Prevention Conference (IFPC) in May 2019 the second annual IFPC takes place in the world renowned Croke Park stadium, Dublin on March 11, 2020.
This event is the ONLY conference where fraud, cyber crime and economic crime in all their guises are comprehensively covered by bringing together the top international experts to inform the anti-fraud communities from the public and private sectors. The conference is aimed at policy makers and C-suite executives from banking, insurance, government, technology, services, utilities and law enforcement.
IFPC 2020 offers an unparalleled opportunity to gain the knowledge, resources and connections required to step up in the fight against fraud. Sessions and speakers are being added daily.
"Tackling and preventing fraud is of crucial importance to the State and to the wider international community. I strongly support the emphasis that this conference places on the need for collaboration and cooperation between agencies and organisations as a means of combating fraud."
- Charlie Flanagan, Minister for Justice and Law Reform.
"Financial crime is a trillion dollar stay awake issue."
- Deirdre Carwood, Forensic Partner, Deloitte.
"The answer to this is sitting in this room, it's going to be working together, it's going to be the networking."
- Dermot F. Shea, Chief of Detectives, NYPD.
The International Fraud Prevention Conference 2020 brings together the international and local experts to discover solutions to the complex problem of fraud and cybercrime through technology, collaboration and insights.
The objective of the IFP Conference is to create an inter-organisational and inter-agency platform to promote new thinking and a new approach to preventing and combating fraud across all sectors, including State agencies.
REGISTER YOUR INTEREST FOR 2020
Schedule
International Fraud Prevention Conference - May 17th 2019
08:15 Registration Opens
09:00 Welcome Remarks and Introduction
09:10 Official Opening
Minister for Justice and Equality, Charles Flanagan
09:25 Setting the Scene
James Treacy
09:35 CEO Banking and Payments Federation
Brian Hayes
09:50 Financial Crime through a Forensic Accountant Lens
Deirdre Carwood, Forensic Partner, Deloitte
10:10 Lessons Learnt from the UK on Tackling Cross Sector Fraud
Gaby Devereux
10:30 Keynote Address
How Crime Pays in the Irish Personal Injury Compensation System
Mr. Justice Nicholas Kearns
11:00 - 11:25 Coffee/Networking
11:25 Insurance Fraud Panel
Moderator - Paul Williams
Charlie Weston, Colm Featherstone, Mr. Justice Nicholas Kearns and David Fitzgerald
12:00 Head of the Garda National Economic Crime Bureau
Detective Chief Superintendent Pat Lordan
12:15 Prevention is better than cure: practical tips for addressing corruption risk
Louise Byrne, Associate, White Collar Crime, A&L Goodbody
12:30 Hidden costs of fraud on the Banking System
Laura Noonan, US Banking Editor, Financial Times
12:45 AML/Corruption Panel
Moderator - Paul Williams
Laura Noonan, Financial Times, Louise Byrne, Pat Lordan and Laura Wadding, Risk Advisory Department, Deloitte
13:15 - 14:15 Lunch/Networking
14:15 Keynote Address
Dermot F. Shea, Chief of Detectives, NYPD
14:30 Q&A with Chief Shea
Moderator - Stephen Rae
15:00 Cybercrime
Dinos Kerigan-Kyrou
15:20 Good customer data quality is the bedrock for effective customer management
Harry Dougall
15:40 GDPR – A Rulebook for Data Sharing?
Marie Murphy
16:00 Combating Economic Crime through Inter-Sector Collaboration
Danny McCoy, CEO IBEC
16:25 Panel Discussion - Economic and Reputational Impact of Fraud
Moderator - Stephen Rae
Liz Pope, CEO PRAI, Danny McCoy, Nicholas Cole and Harry Dougall
16:45 Sharing Information is Key To Fighting Fraud
James Treacy, CEO, StubbsGazette
16:55 Closing Remarks
Stephen Rae
17:00 Coffee/Networking
Location
Jones' Rd, Drumcondra, Dublin 3.
At the conference, our delegates will learn about:


Technology's role in both aiding and combating criminality
Growing scourge of business email compromise
The law enforcement perspective of fraud in the overall spectrum of criminality
Money laundering, terrorist financing and the paper trail
Lessons from the UK on tackling cross sector fraud
Case for data sharing and collaboration between sectors and agencies
Speakers 2019
Dermot F. Shea
NYPD Chief of Detectives
Deirdre Carwood
Deloitte Forensic Partner
Nicholas Cole
A&L Goodbody Associate
Laura Noonan
US Banking Editor Financial Times
Louise Byrne
A&L Goodbody Associate
Dinos Kerigan-Kyrou PhD CMILT
Emerging Security Challenges Working Group at PfPC
Gaby Devereux
Head of Future Initiatives, Cifas
Paul Williams
Author, Broadcaster, Investigative Journalist
Danny McCoy
CEO Ibec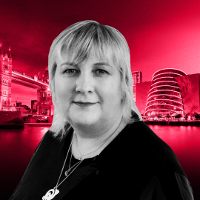 Marie Murphy
Co-Founder & Operations Director of Fort Privacy
James Treacy
Publisher, StubbsGazette
Colm Featherstone
Fraud Investigations Manager, AXA
Harry Dougall
CFO and Co-Founder Sagacity Solutions UK
Mr. Justice Nicholas Kearns
Former High Court President
Liz Pope
CEO of Property Registration Authority
David Fitzgerald
CEO of Motor Insurers' Bureau of Ireland
Charles Flanagan
Minister for Justice and Equality
Brian Hayes
MEP, Vice Chair of ECON and incoming CEO of BPFI
Stephen Rae
Business and Media Advisor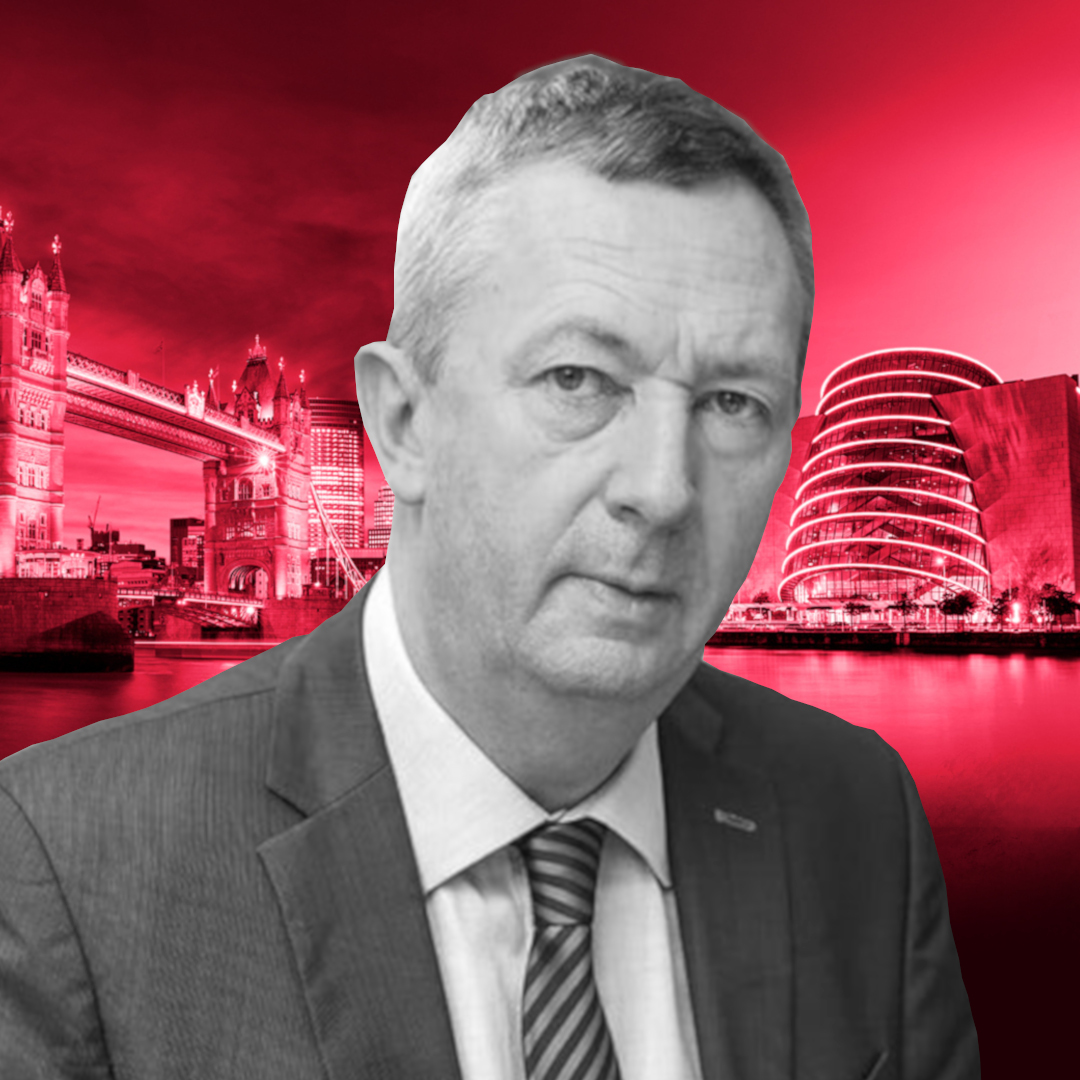 Pat Lordan
Head of the Garda National Economic Crime Bureau
Charlie Weston
Personal Finance Editor Irish Independent
Testimonials
"Well done. Great success."
- Kevin Dolan, Retired Detective Superintendent An Garda Siochana
"Excellent stuff Laura Wadding."
- Gemma Normile, Data Protection Officer at MetLife
"Was great to see Louise on Friday. Great event."
- Michael Rennie, Government Compliance Officer at Wilsons Auctions
"Delighted to be a speaker at this forward thinking event and in the company of financial crime prevention leaders."
#fraud #IFPC #deloittefinancialcrime
- Deirdre Carwood, Partner at Deloitte
"A really informative day with a great line up of speakers. The start of a collaborative journey for all."
- Aine O'Sullivan, Fraud Risk Officer at Bank Of Ireland
"Without doubt, the finest conference of its kind that I have attended. Congratulations to the key sponsors for the impressive line up. Two key takeaways, (1) prevention is key to your risk management strategy, an excellent analogy by Judge Nicholas Kearns couldn't have made it clearer, and (2) the importance of data in battling crime (both street crime and cyber crime) was driven home by the 'war' stories from leading law enforcement officials Patrick Lordan (Detective Chief Superintendent - Financial Intelligence Unit) and Dermot Shea (Chief of Detectives NYPD)."
- Rois Ni Thuama PhD, Head of Cyber Security Governance at Red Sift